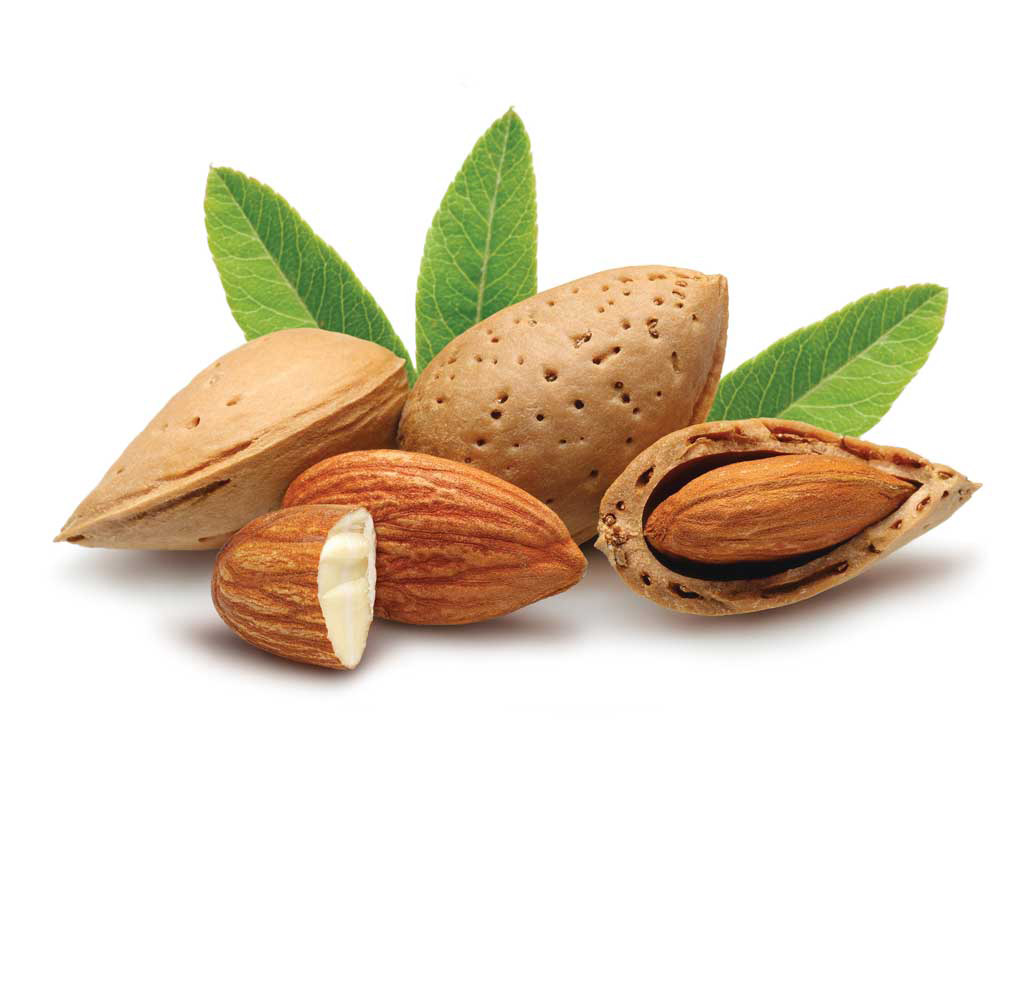 Benefits of Kelpak on Almonds
Field trials conducted in Australia, California and Chile clearly show the many benefits of applying Kelpak Liquid Seaweed Extract to almonds, including:
Improved rooting of nursery trees
Increased rooting and root mass
Delays blossom senescence during flowering
Better fruit set and nut retention
Increased nut weight and yields
Certified for use in organic crop production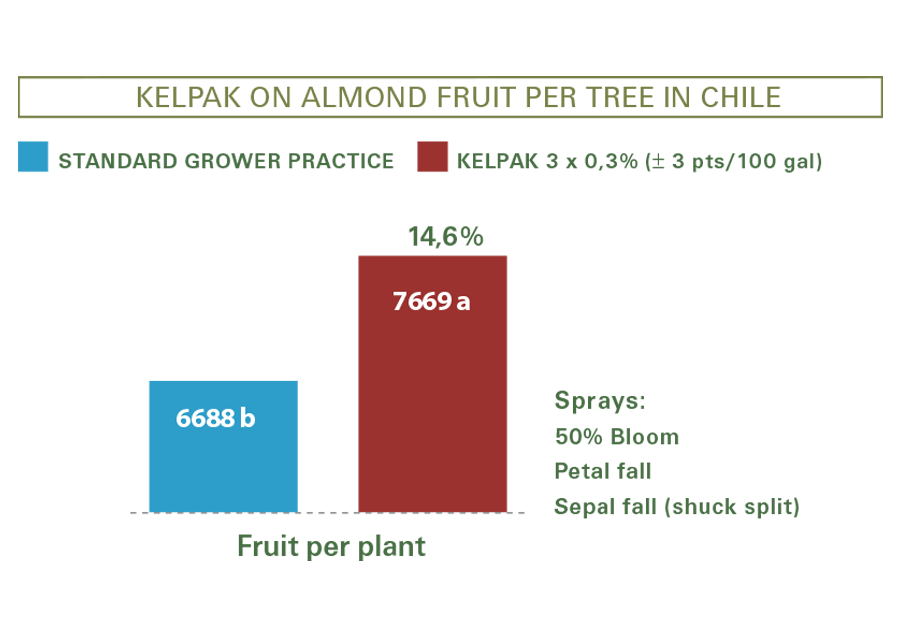 Recommended application rates
Bearing trees : 2 - 3 foliar sprays of 2 - 3 pts/Ac, between pink bud and sepal fall (shuck split).
Post harvest spray at 2 pts/Ac with nitrogen application and repeated 14 days later for recovery of heavy bearing trees.
Tree establishment : Dip bare roots of nursery trees in 1 gal Kelpak in 100 gal water solution directly before plant-out. For better tree development apply foliar sprays of 2 pts/Ac with 3 to 4-week intervals during early growth.
Kelpak and boron on almonds
Kelpak increases beneficial responses in crops including improved root and shoot growth, higher yields and increased tolerance to stress. Scientific trials demonstrate that Kelpak also significantly increases pollen germination and pollen tube growth resulting in improved ovary fertilization and fruit set. It is important to note that boron deficiency in plants will lead to poor fruit set. It is therefore essential to correct any boron deficiency alongside Kelpak application for optimal results.