Benefits of Kelpak on Leafy Vegetables
Kelpak trials on leafy vegetables including lettuce, cabbage, cauliflower and broccoli show significant increases in head weight above the control:
Increases vigour of root and shoot growth
Improves nutrient uptake
Increases resistance to drought
Increases resistance to waterlogged conditions
Improved head size and higher yields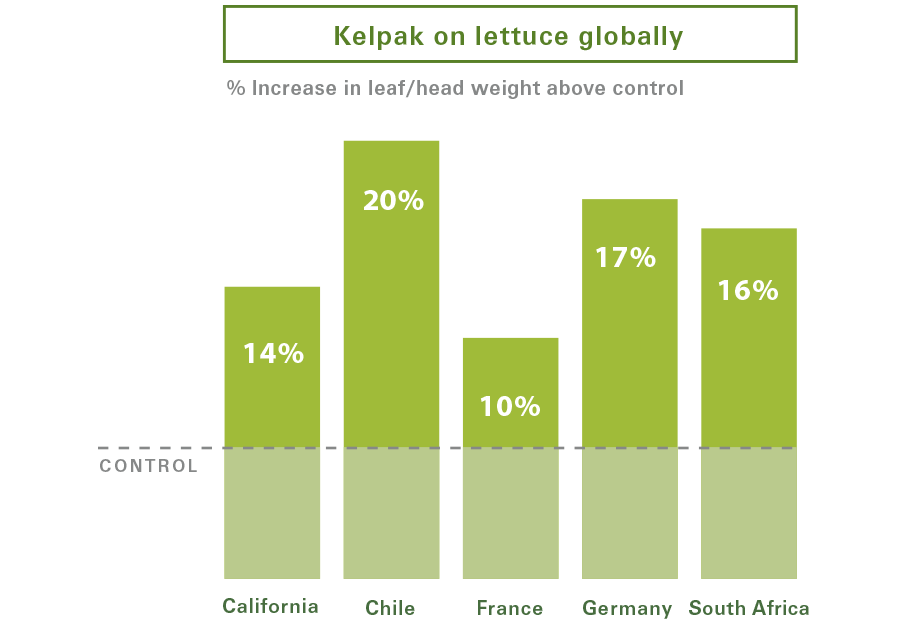 Recommended application rates
Dip the seedling tray roots or roots of plants from seedbed in a 1:100 dilution before plant-out and spray 2-3 L/ha 14 days after plant-out.
Repeat once or twice at 14 day intervals.
Do not spray after button formation.
Start with foliar application at 3 to 4-leaf stage for direct seeded crops.
Kelpak can be applied in mixes with other pesticides and foliar nutrients, but pH of spray solution should be below 7 for optimum results.