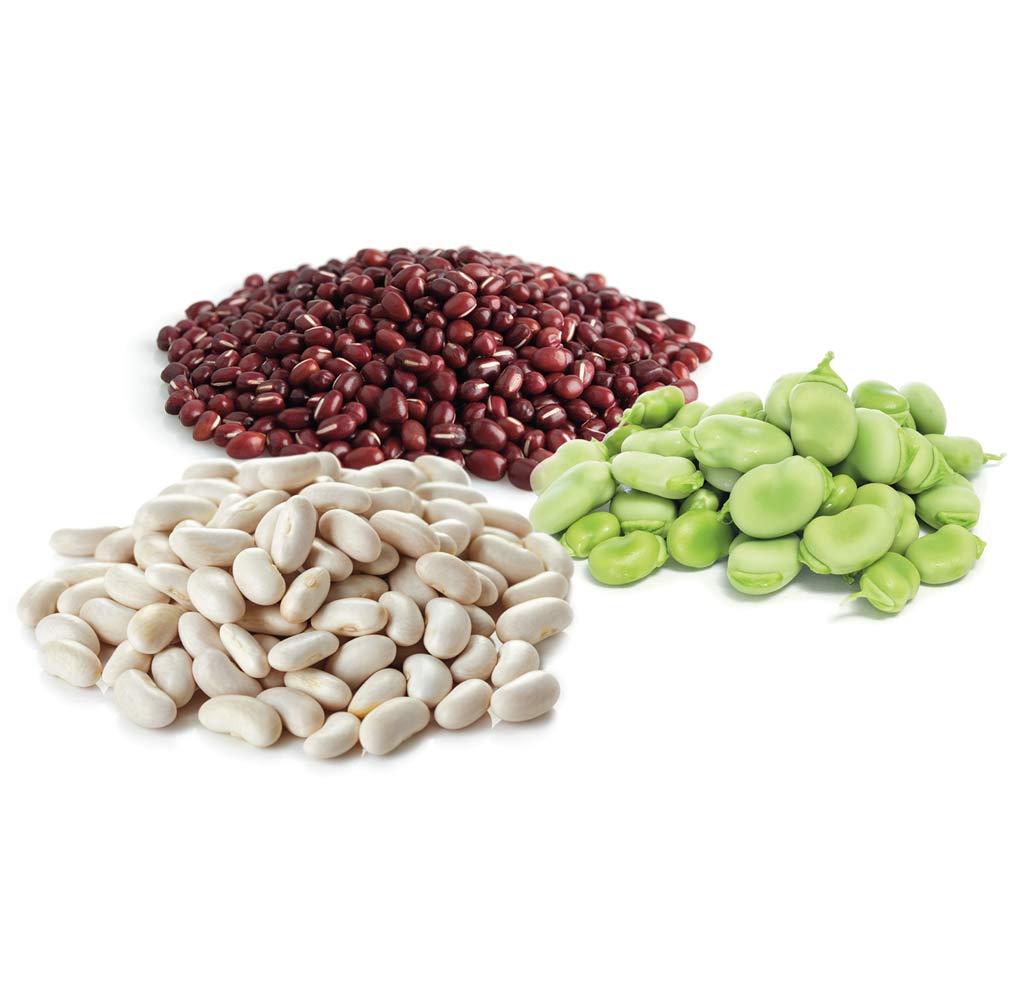 Benefits of Kelpak on Beans, Dry/Green & Lupins
Kelpak trials on dry and green beans in South Africa, Poland, Australia and Canada all show increased yields:
Increases root number and mass
Improves natural nutrient uptake
Increases overall plant growth
Increases number of pods per plant
Increases seed weight, yields and returns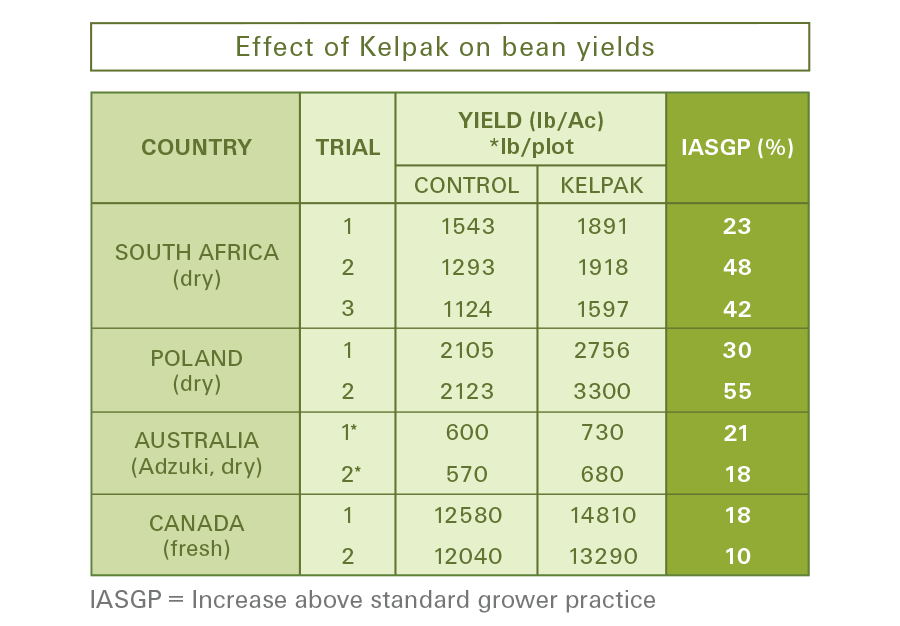 Recommended application rates
Apply at 180 ml/100 kg as seed treatment before planting.
or Apply 1 - 2 L/ha in furrow over seed with planter
and Spray 2 - 3 L/ha between V6 and R1 growth stage (pre-flowering.)
Lupins : Spray 2 L/ha between 2 to 5 weeks after germination.
Kelpak can be applied in conjunction with standard fertilizer programs pH of spray solution should be below 7 for optimum results.
Up to 55 % yield increases above standard