Still growing after 40 years
08 October
Kelpak's Shipping and distribution Facility goes live
---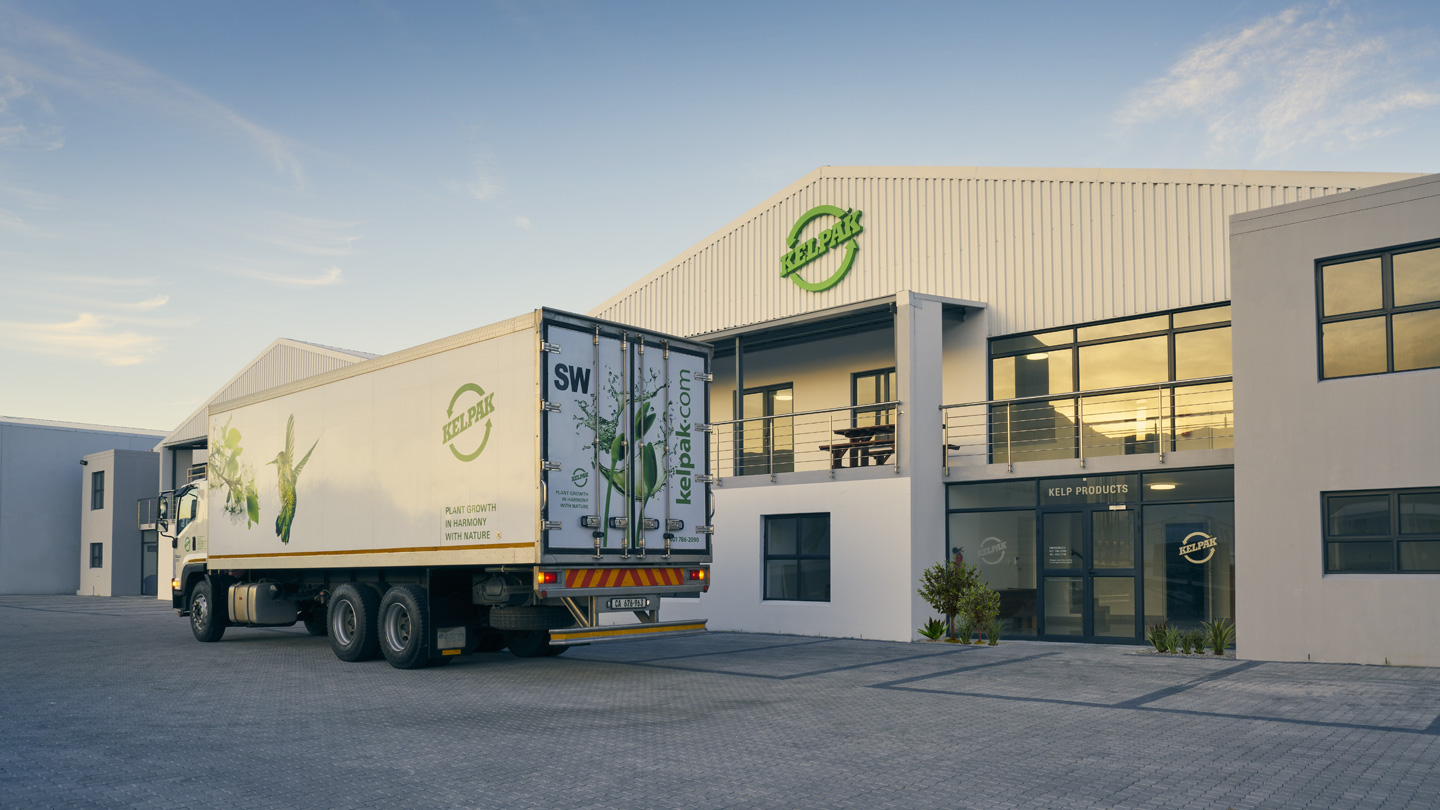 ---
Over the past four decades Kelp Products International's network has expanded around the globe, suppling over 70 countries with Kelpak. Not only have we opened up new regions, we have also increased production volumes exponentially, benefiting more and more farmers in almost every country.
To accommodate the significant growth, the increased production has led to our stores and distribution facility expansion to maintain a constant and secure supply chain for the end user. It is with this need in mind that Kelp Products' commissioned a new building for this purpose. We are proud to announce that the brand new Kelp Products' Storage and Distribution Facility has recently become operational.
The loading and shipping facilities are streamlined to provide an even more efficient warehousing system for the packing and dispatch of 6m and 12m containers to every corner of the planet. With over 1000 square metres of additional, secure warehouse and office space, we look forward to providing continued excellent service to our customers.